Your Small Town Feel Pediatric Practice
in Memphis and Germantown
Monarch Pediatrics is a boutique pediatric office at the edge of Germantown and East Memphis. 
The vision of the practice has always been a small-town practice in a large city. The practice only has 2 doctors, 1 nurse practitioner, and 4 other employees and they all wear different hats. A nurse or doctor answers the phone calls and makes appointments. The practice runs very efficiently with very little waiting time for patients. However, our patients never feel rushed at their appointments with the doctor or Nurse Practitioner. The patients and staff enjoy the small practice atmosphere and the continuity of care that such a practice allows.
Formerly Yukon Clinic, Dr. Catherine Weber has chosen a new name and location for the practice while continuing the same small town feel with all of the same staff. Dr. Cat's love for the butterfly began after her dad passed away 10 years ago. Big Ed's favorite charity in town was always Madonna Learning Center. This extraordinary school provides education and a loving environment for children and adults with special needs. Our mascot is the Monarch Butterfly. Monarch Pediatrics will provide exceptional care to our patients while memorializing loved ones and honoring our community. 
Dr. Catherine Chidester
Pediatrics Specialist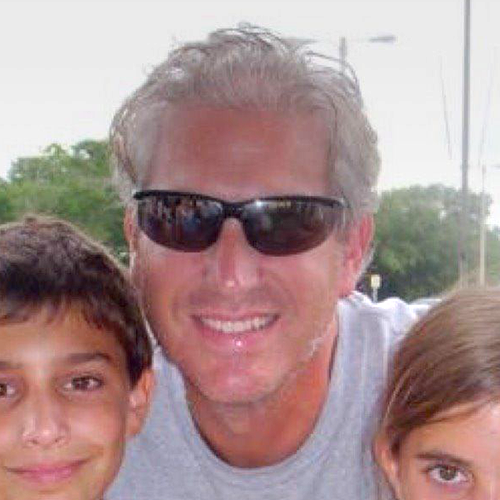 Dr. Charles L. Yukon
General Pediatrics
Rachel Kirmeyer, PNP
Pediatric Nurse Practitioner
Dr. Marie Bugnitz Thompson
Pediatrician
We Want to Hear From You!
We are accepting new patients!
Our Services
We offer comprehensive pediatric care, including the following:
Check Ups / Well Child Visits
Newborns, babies, and toddlers receive regular check-ups according to our routine check-up schedule. All children from 2 years old through adulthood need a yearly checkup. All check-up visits are schedule in advance. Please call today to schedule. 
Sick Visits
We have availability for sick visits daily. We know that children and babies need to be seen without much notice. We schedule all visits. Call for a sick visit today. We discourage walk-ins in order to keep our office running efficiently but will squeeze you in when needed.
Telemedicine
Telemedicine is a great option for visits in the comfort of your own home or if you are out of town. Please call to schedule and we will instruct you on the process. Learn more >>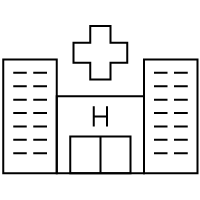 Newborn Visits in Hospital
We see our newborns at Methodist Germantown Hospital. If your baby is born at Baptist, St. Francis, The Med, or another outside facility, the hospitalist will see your baby and we will gladly see you in the office as soon as you are discharged. 
ADHD Evaluations
We do ADHD consultations for existing/known patients on a case-by-case basis after a thorough evaluation has been done by a psychologist. ADHD treatment can be complicated and is NOT always straightforward. If there are multiple diagnoses or complications with medicine, we may refer the patient to a Pediatric Psychiatrist for more thorough evaluation and treatment. 
What Our Patients Are Saying
Monarch Pediatrics is what every parent dreams of when looking for a pediatrician's office.
From the moment we stepped through the doors as the parents of our first newborn we have felt at home. I love that we are always greeted by the staff when we enter; when I call I speak directly to a person; and scheduling appointments, even the same day, is a breeze! No parent ever expects their child to need more than the usual well child visits, but Monarch Pediatrics has successfully taken care of us time and time again. I recommend Monarch Pediatrics a million times over!
I have entrusted Dr. Catherine with all four of my babies!! I would have no one else caring for them!
She is the absolute BEST in our book! I am one of those moms who worries about everything. I could not imagine not having her expertise! Her nurses Iola, Tracy, and Charnise are FANTASTIC! They make you feel welcome and like you are family! They are always willing to help and answer any question at any time! This is a very loving and caring practice and I will always hold them close to my heart! We are beyond blessed to have found this practice!! Cannot ever say enough wonderful things!
Dr. Catherine has been my children's pediatrician for the past six years. We are so thankful to have found such a caring and compassionate doctor.
As a mother, I always feel like my concerns are taken seriously no matter how trivial they may be. I love that the practice is small and has a family feel. They know who I am when I call and I am almost always able to get in for same day care. My oldest daughter has Down syndrome, and Dr. Catherine has been instrumental with helping me manage her health and developmental needs as well as navigate referrals to specialists in the area. My children adore Dr. Catherine and her wonderful staff!! I highly recommend using Monarch Pediatrics if you want the best care for your child!

Office Hours:
Monday through Friday
8:00 am until 5:00 pm.
Appointments:
901-755-8300